OSForensics™ can identify files whose contents do not match their file extension. Uncover a user's attempt at concealing photos, documents or other evidence (also known as "dark data") by using the Mismatch File Search!
Mismatch File Search
The Mismatch File Search module analyzes the content of files and identifies any files whose raw bytes are not consistent with their file extension. Configure the file search to include inaccessible files, or use your own customized file filter!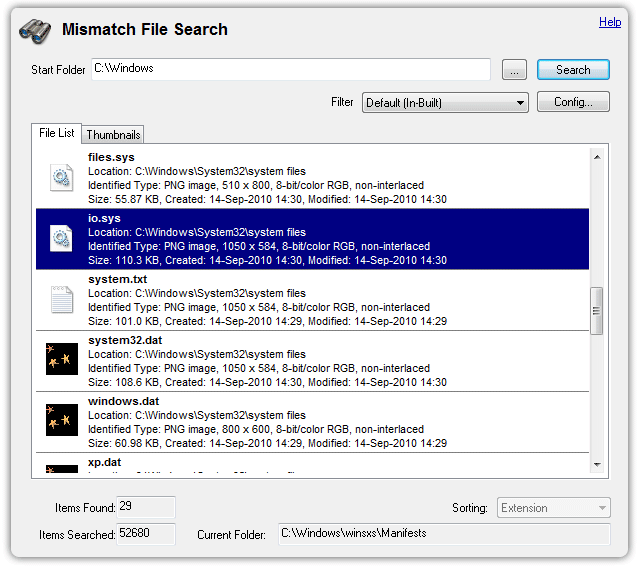 Once discovered, mismatched or inaccessible files can be previewed from the File List and analyzed further from the Thumbnails view.